How to Backup Your WordPress Site
With just a few clicks, BackupBuddy backs up your entire WordPress website from within your WordPress dashboard. BackupBuddy makes the process of how to backup a WordPress site into five simple steps.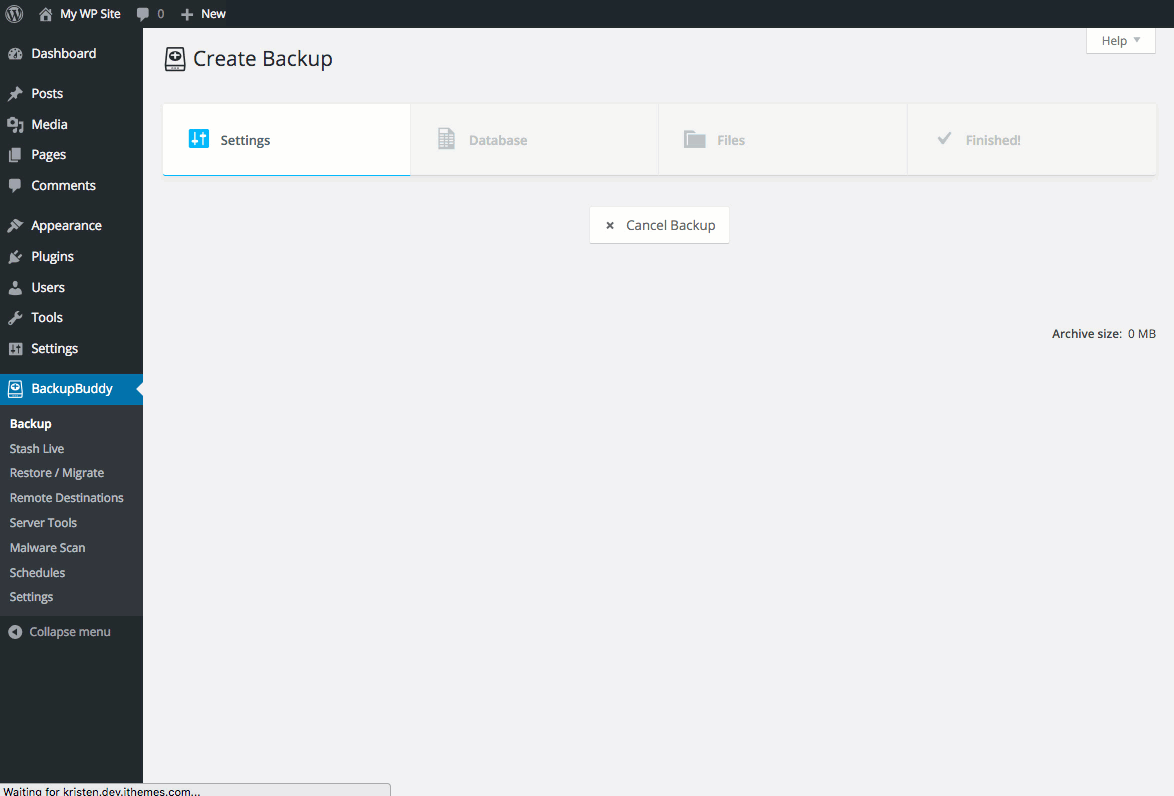 While other WordPress backup plugins only backup the WordPress database, BackupBuddy backs up your entire WordPress installation, making sure you have a copy of all your WordPress website files.
BackupBuddy's backup includes everything needed to run your WordPress website. Backup all WordPress files, all files in the WordPress Media library, your WordPress themes and WordPress plugins, and more. Once BackupBuddy completes your backup, you get a downloadable zip file of your entire WordPress website.
Restore WordPress From A Backup
BackupBuddy's WordPress backup and restore feature is quick and simple. Simply upload the ImportBuddy file and your backup zip file, and ImportBuddy will walk you through the steps to restore your entire WordPress website, including your content, themes, plugins, widgets and everything else.
<<Watch Video>>
Individual WordPress File Restore
View contents of text-based files (.php, .html, .htaccess, etc.) & restore individual WordPress files to their original location (undelete or "roll back" a file).
WordPress Database Rollback
Roll back your WordPress database with just a few clicks. BackupBuddy's WordPress database rollback is useful for when you accidentally permanently delete a post, page or comment.
Complete WordPress Website Restore
BackupBuddy handles restoring your entire WordPress website back to its original glory, including all uploads, media library files, themes and plugin files.