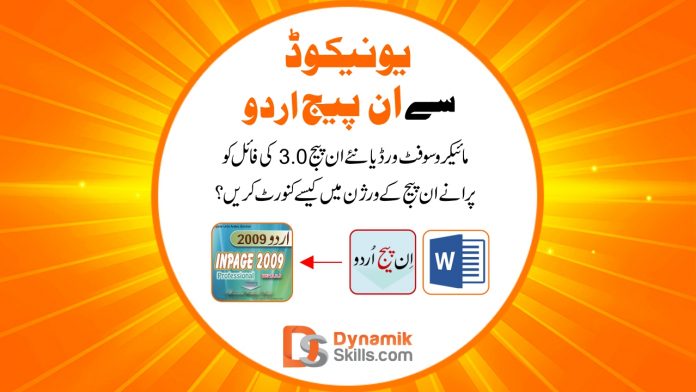 Convert Unicode Text  from New Urdu Inapge or any other source file i-e from Facebook, Internet searches or Microsoft Files to Older Versions of Inpage Urdu Software.
As you Guys; specially Who work as a Composer using Inpage most of time, because good compatibilty with CorelDraw than latest version of Urdu Inpage 3.0, 3.2 or 3.5.
Its easy and built in option in new inpage to convert Old Inpage files to New, but if we save it in new Inpage Urdu version, then it is not possible to reopen or reuse in Older Inpage version 2009 for my example.
So here is the way how we can convert our files to Older Version of Inpage Urdu, for more details please Watch the Video below