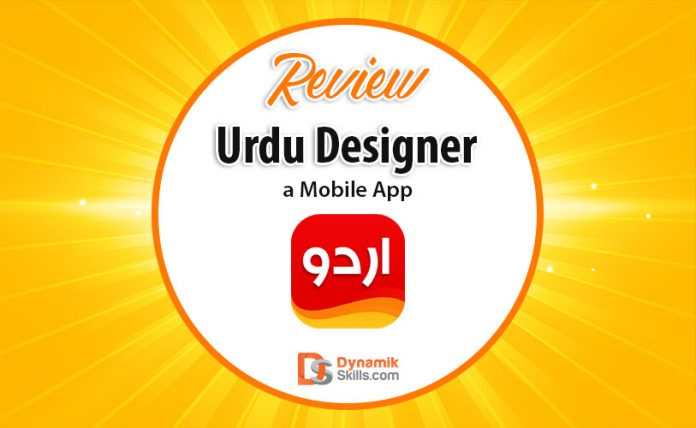 Introductions to Urdu Design
Urdu Designer by fida.pk was previously known is Urdu on picture pro, Now it is completely changed and you can say it have everything that you need to design a Urdu, Arabic or Hindi post.
Urdu Designer is an app which can solve all your needs of urdu designing on mobile. Now you don't need your computer or laptop any more for creating social media posts or compagins, even if you don't have skill of photoshop, you can use this app, as it is very easy to use. It is really great App and it have qualities of Urdu Inpage, CorelDraw and Adobe Photoshop.
Core Features
Predefined online templates, such as YouTube Thumbnail Designs, Facebook Posts,
Flyers, Poetry Designs and a lot more to download, or make your own Urdu template
Choose dozen of different sizes, just like YouTube thumbnail, Facebook cover or Instagram etc.
Add Text or choose thousands of online Urdu poetry/Shayri for your posts.
Roman to Urdu, Auto Urdu text converting, Now you don't need any Urdu keyboard installed in your mobile. Now Urdu Designer Support Google Voice, Just Speak and Creat a Post, a wonderful addition
A lot of colors and gradients to Colorize your Text
Stroke your text beautifully and change shadow.
Add multi images from gallery or, give effects, filters, arrange it, or make auto collage
Mask your image to shapes, like heart, star and many more
Border, move, rotate, flip, resize very easy
Now add stickers and PNG images to your work to improve your design
Hide or lock your design and control with layers just like a Adobe Photoshop Layers.
Arrange your work according to paper with align tool
Pre made Arabic and Urdu calligraphy in Vector shapes
Now have option to Download and Upload Urdu/Hindi Fonts
Delicate text or design and opacity control
Zoom and color picker
Blend text and Images with eye catching effect
Add patterns to your text or backgrounds to make unique style
Create text background, increase and decrease space between lines
Split text lines and word for better design
Skew shapes, images and text
Image, shape and text adjust using grid
Raster text and shapes
Save your design to gallery and Share directly to social media
Design contest that allow you to participate and chance to win exclusive prizes
Learn how to use Urdu designer with online tutorials
Choose language to use the app between Urdu and EnglishDisclaimer
"Urdu Designer – Urdu on picture pro" is not affiliated with or sponsored by any well known platforms such as YouTube, Facebook and Instagram. This is NOT an official thumbnail , post makers for those platforms. All references to "YouTube, Facebook or Instagram" for identification purpose only. No trademark infringement is intended. All images, logos and designs that used in app credit to their creators.