How to Create YouTube Channel Cover Art 2020
In this post, we are going to provide you free template for your YouTube channel Cover in the format of PSD; Adobe Photoshop file. Now you can design a perfect and awesome cover banner for your YouTube Channel that will make your YouTube channel more professional and elegant.
Consider the look of your channel on your desktop and mobile When you are creating banner please make sure you creating  something that  attracts different types of screens i-e smartphones, tablets, PCs, and more. Youtube recommends 2560X1440px channel art sizes for best results on all devices.
Add your logo or brand identity, personal details, social media info but also consider adding an image related to your industry or content, or create an example to give a little insight into your work. We were able to learn An image that can help you The page has a human face and can also help your channel be immediately recognized by visitors.
Look at your icons and social buttons
Place any important icons, logos, or names near the center of the banner. Otherwise, the YouTube user icon or social sharing button that YouTube inserts around your channel could eventually remove a vague part of your banner. Forgetting this can be an obstacle to branding and marketing efforts…
Consider adding an image
If you're not recording your presence in your YouTube videos, we recommend adding a photo with you to the channel image. If not necessary, an image can help make your page more accessible and accessible, giving the page a human face. It also helps you make your channel immediately recognized by visitors.
Keep your colors constant
When designing your YouTube banner, use the same colors you use in your branding equipment. This will help you stay on track across all channels.
Details of Template:
File Format: Adobe Photoshop (PSD)
YouTube Banner PSD Resolution: 2560 x 1440 pixels
YouTube Banner PSD File Size: 1.96MB
License: Free for Personal/Commercial usage
The software you can use: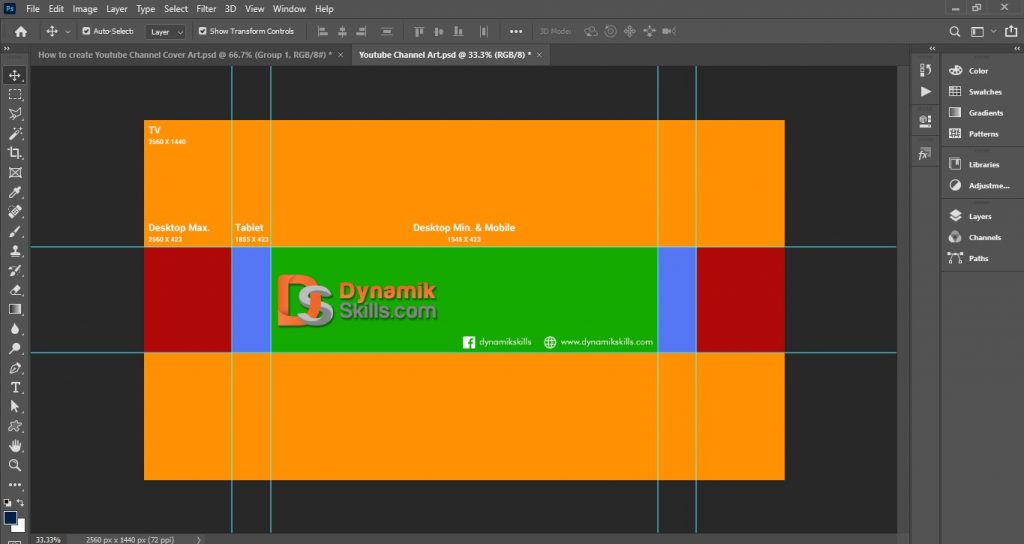 Adobe Photoshop
Photo Pea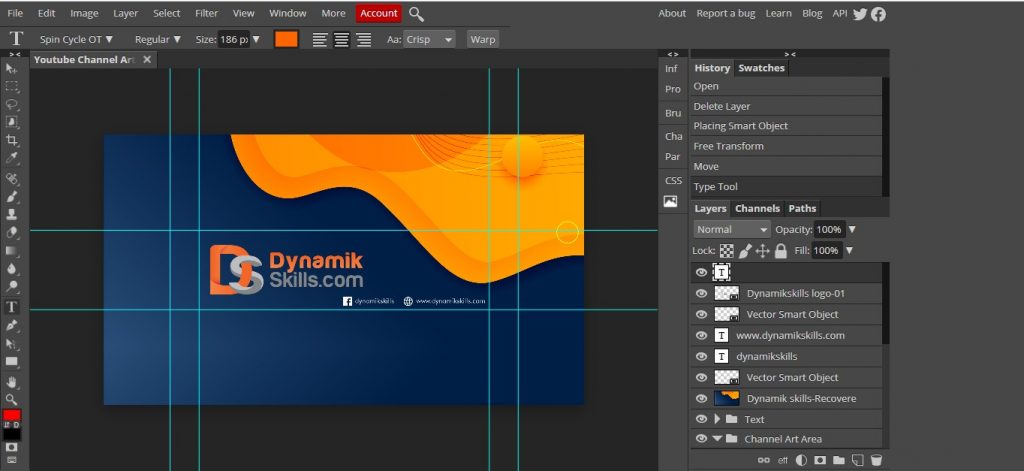 Download PSD Template