Canva a Great Online Graphic Designing Tool
Canva is a fantastic, web-based, image designing tool ever i have seen being a Freelance Graphic Designer. I use it for my blog Dynamikskills's blog posts too. It lets you create artwork for your social media accounts, posters and more with the greatest of ease. Now Canva have a powerful photo editor. It does all the standard photo editing such as cropping, filters, color adjustments and more. Even though it is on the web, it is super fast and easy to use. Canva makes design simple, easy, and fast. I Highly recommend Canva for those who have not Adobe Photoshop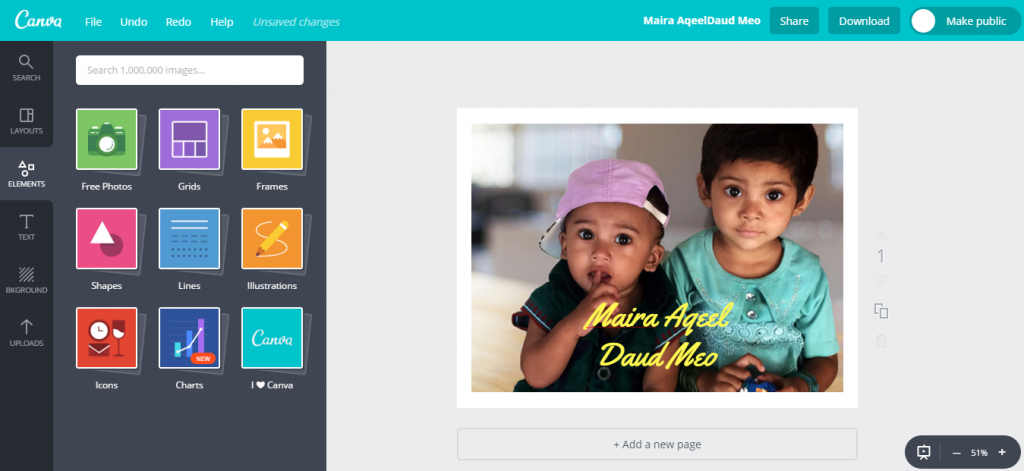 What Is Canva Image Editor?
Canva is a free tool  which you can use to create any sort of graphic design needed to help you with your designing jobs you have to do.
If you've done graphic design projects in the past, you know how hard it is to do quick designs on Photoshop (If you have not Photoshop nor sufficient knowledge of Photoshop).
How Does Canva Work?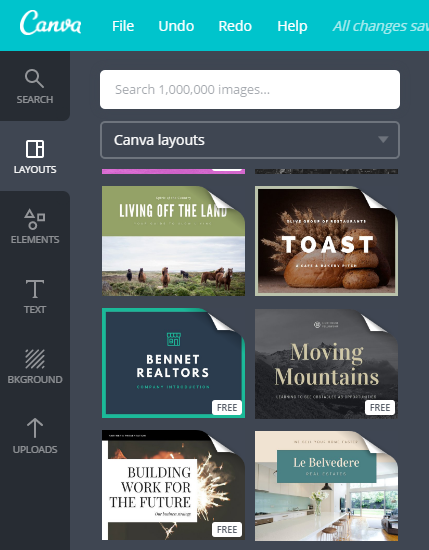 In short, it's a simple drag-and-drop type of software and that's all there is to it.
If you have the ability to click and move a computer mouse, then you can create some great designs with it.
As you can see from the image down below, you can select from a lot of features to help you create your design such as:
Text
Background
Grids
Frames
Layouts
Shapes
Lines
Illustrations
Free stock photos and many more
It's really easy to use, fun, simple and you can have a design up and ready in no time once you get proficient using it. It only takes a few minutes to really understand it.
There are Lot of Things you can do with Canva!
Everything you want, need and wish. I use it mostly for blog post and social media graphics but there are all the things you can design with Canva:

ClickHere and  when on the live page [+] More… for Templates and Layouts on Canva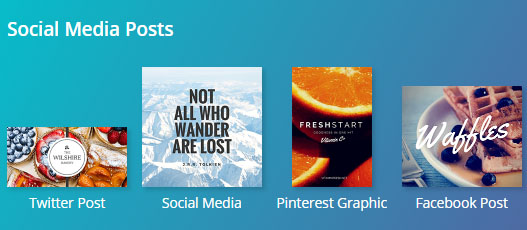 Social Media Posts:
Twitter Post (1024px × 512px)
Social Media (800px × 800px)
Pinterest Graphic (735px × 1102px)
Facebook Post (940px × 788px)
Facebook App (810px × 450px)
Tumblr Graphic (540px × 810px)
Instagram Post (1080×1080)

Documents:
US Letter
Presentation (16:9)
Presentation
A4
Letterhead (US)
Magazine
Letterhead (A4)
Certificate
Résumé

Blogging & Books
eBook
Desktop Wallpaper
Wattpad Book Cover
Kindle Cover
Blog Title
Blog Graphic
Album Cover
Infographic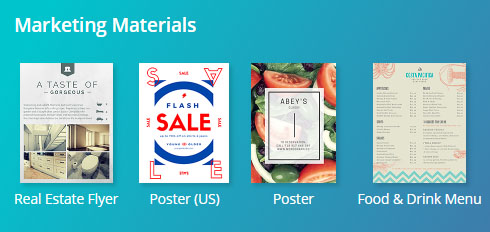 Marketing Materials:
Real Estate Flyer
Poster (US)
Poster
Food & Drink Menu
Business Card
Trifold Brochure
Flyer
Gift Certificate
Label
Logo
And many more….
Canva for Work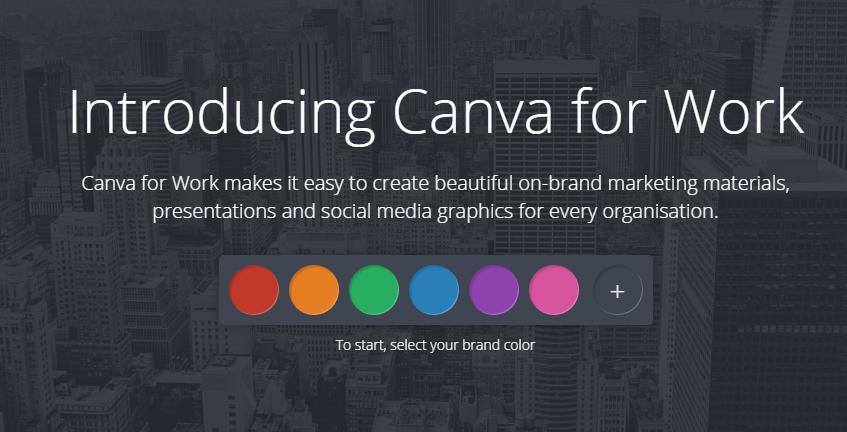 Canva have ability to create your branding and the ability to download transparent files, all that I have mentioned and raved about here on this Canva.com review are all free to use.
You can go over there and get started straight away and have a design up and ready in no time.
However, if you want to go for a premium option called "Canva For Work", (which I think it's worth it as I am also a premium member of Canva), you can jump onboard for a mere $12.95 per month or 9.95 per month for annually.
To me, it's been very well worth the price so far and I have been premium or about a year now.
You can see what else you get with "Canva For Work" here.
[button link="https://www.canva.com/photo-editor/" type="big" color="orange"] Try Canva for Free[/button]