I am doingng this Avada theme review because it certainly does not need to be introduced today. It has won the heart of more than 478,000, 650,000 users worldwide. With its extraordinary popularity in a short distance of 3 years, this item has become a sales item # 1 of all time in the themeforest.net. In this review, we will conduct deep dives to understand what is offered and why it becomes the best-selling WordPress theme ever.
Review of Avada WordPress Theme: Should you buy it?
Being a Web Developer i use Avada theme as a framework of my 99% projects and i really feel very useful for me specially after update of 6.5 and 7.2.
no it have all what i need. we will discuss in below.
And then we share it with you – we don't hold anything!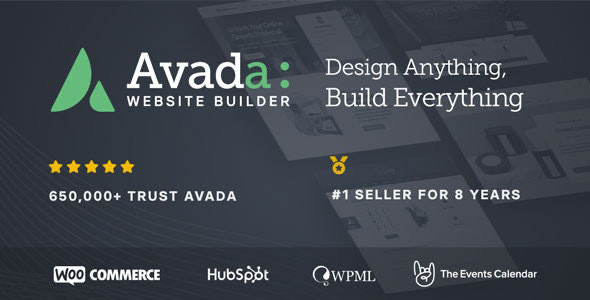 But, before we proceed with trying to understand the reason behind the great success and the popularity of this amazing WordPress theme, let's take a glimpse of the success of his success.
What is Avada?
Avada is the best-selling WordPress theme in the themeforest. It has been brilliantly developed by its developers as a multipurpose theme, packed with features, prebuilt layout, adjustment options, and even third party plugin integration. If you are looking for a flexible solution that can be adjusted to build various types of functional websites, then this is.
This is a multipurpose WordPress theme that can be used to make almost all types of sites. Avada can be used to create online portfolios, eCommerce stores, gallery sites or whatever you might need. It includes a variety of demo sites and fusion page builders and is given a price of $ 60.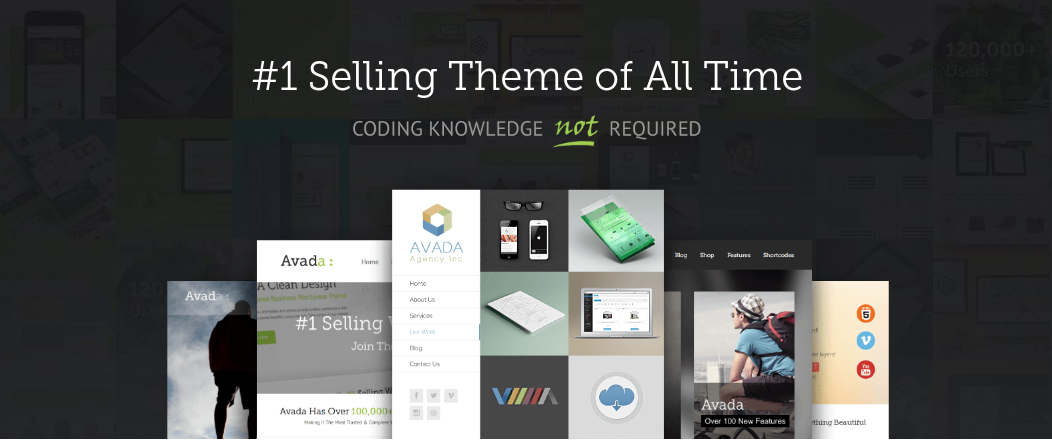 It can be used even by those who are designers or sophisticated developers because they have many configuration options along with Fusion Core and Builder to design a website design parameter setting questions, drag, and configure the various choices.
This product is the result of a simple thinking process from two freelancers – Mohammed Haris and Luke Beck. Back in 2011, the two of them decided to work as partners in designing and developing WordPress themes on the themeforest.
With innovative and creative skills and constant efforts, the duo began their first themeFusion project in March 2012 and finally launched their biggest work in August 2012.
The Themefusion project now has a large customer base of more than 650,000+ users today. Not only that, but the themeFusion is a power elite author, which means that they have sold items worth more than $ 5 million in the themeforest.
It still enjoys a 4.9 of 23,639+ reviews!
If you are a beginner and just entered this industry, you might may not be too familiar with the AVADA theme. For those who are looking for platforms that can help them develop their website, this is the peek.
The AVADA WordPress theme and the ThemeFusion Team set a high standard with many possibilities and many features, flexibility, free updates, and ease of use.
That is of course, besides including the best support with your purchase.
Avada has a clean and responsive design. But it still offers sophisticated toolsets, which ensure that your site will be considered. It's very intuitive to use right outside the box.
This is a strong, fully responsive, amazingly flexible choice and has an amazing choice for easily and quickly adjusts the entire website.
Let's start having a little deeper view on some of the real features of this theme. It is not possible to go through all the theme features because this Avada review will be too complicated.
So we will focus on that stand out and we believe it provides themes and edges.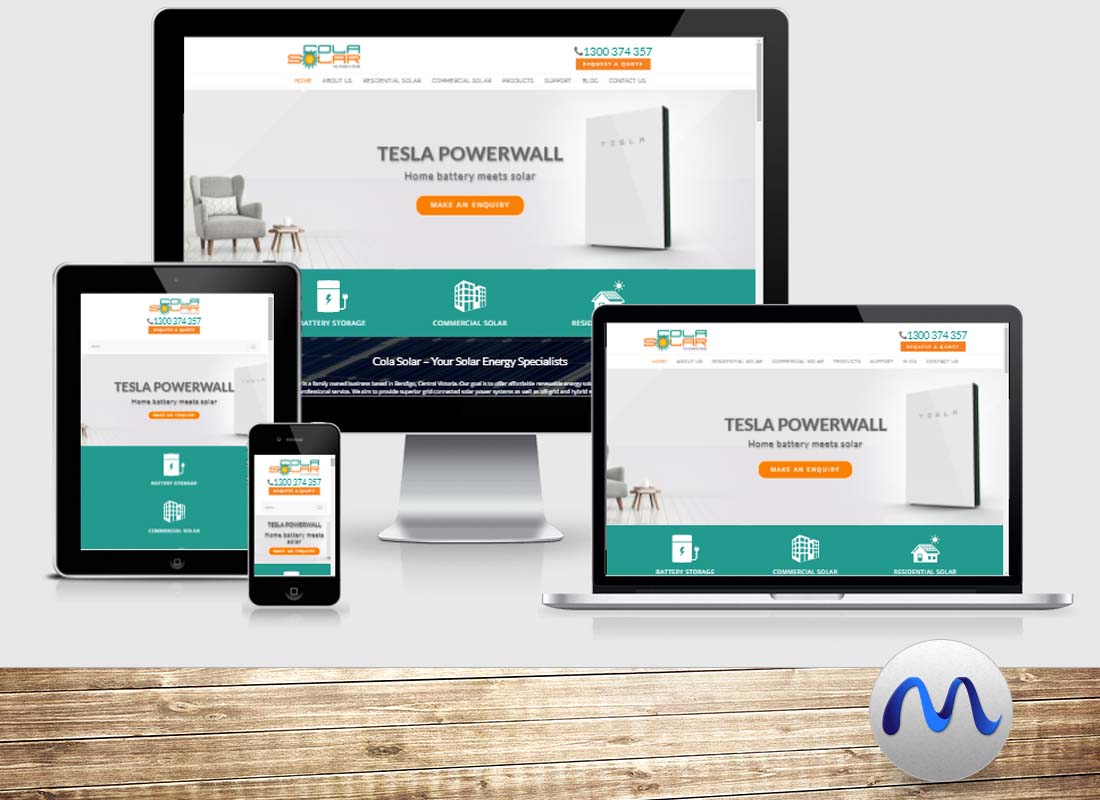 Unlimited design
When it comes to using template providers, especially what will be used as a basic template of your choice, designers will demand various designs that can be used to provide each of their different display sites every time.
This template has a simplified but effective option panel that allows users to make any design without the need for some themes. It is now possible to use popular downloads and still have a unique design that is exclusively yours.
Fully responsive: desktop, tablet, or cellphone
Smartphones and tablets form a large portion of online traffic today. And Google will punish the site if it's not a friendly smartphone. Even if you run digital ads, like Facebook, you will find that a very significant part of your traffic will come from cellphones.
Therefore, it is very important for every web project to be responsive so it looks good on a smaller screen too, with the same level of function available or a larger screen.
The Themefusion pet project also allows the development of cellular responsive websites. In addition, it also allows you to play with boxes and containers without damaging the responsive layout.
This theme looks amazing on mobile and has many features to allow you to specifically adjust the experience for different devices.
Fusion Builder – A Page Builder by Avada
Like most themes around these days, the Bundle Template Plugin Builder's own page – The Fusion Builder.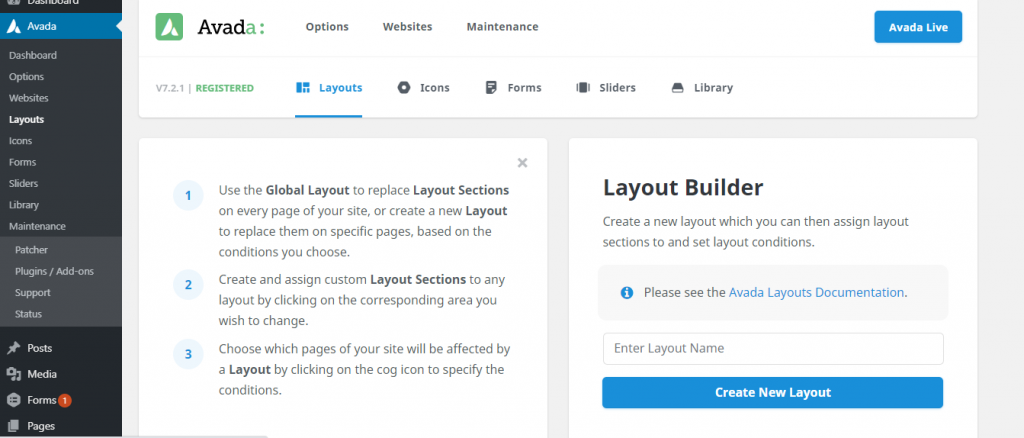 V7.2 One of the main releases, is when Fusion Builder really starts to shine and compare well with several other popular page-making plugins out there, after rebuilt from the bottom up.
New intuitive interfaces include things like fusion builder libraries (specific content sets made previously, created users to reuse your content), nesting columns, history, and changes versions, and many other changes are very fun to use.
V7.2 See improvements in the Fusion Fire Builder, making it more friendly developers, with a group of new hooks and filters that can be used by developers to create their own extensions around this plugin.
Of course, one of the time-saving features is that it comes with many templates and full site demos. It is literally the entire page and site designed around a special niche that lets you import it to your site, help jump the web design process in a few minutes.
The template that has been built can be used either in its original form or adjusted through the drag-and-drop interface. You can also make your template from the start to reuse your website.
There are more than 60 elements with more than 200 special options that you can use with fusion builders.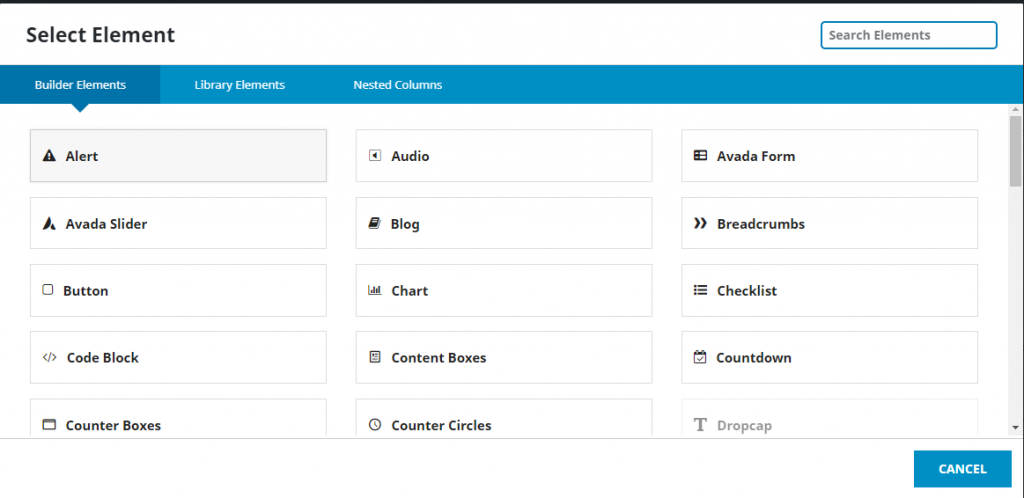 V7.2 brings the main increase in fusion builders, the ability to do "global save". This is a function that allows you to make small changes to the 'template' which is then replicated to all places on the site where the content has been used.
Say, for example, you have created a call button to special actions that you have used in various places across the site.
But only for one month, you have a special offer running, so you need to change all the places where CTA is used. Instead of having to do some changes, you can update the CTA button template, and save driven to all places where the template button has been used.
Save as a global to update all templates
Fusion page makers play an important role in website design in general, because it is not only for this, but for each theme on the market, which means you will be able to save and import your work using other themes too.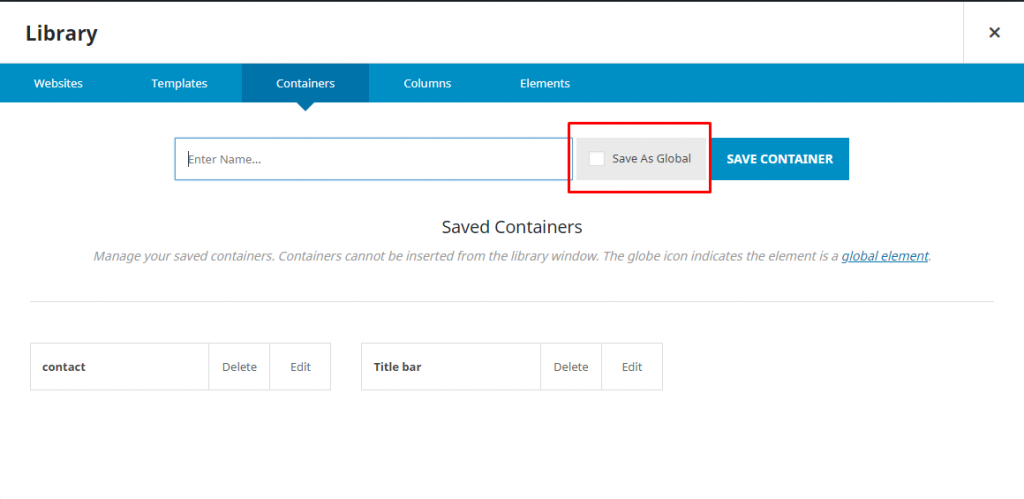 V.7.2 Now add full right-click support in the builder because of course, this is something that tends to expect in our desktop products. Given that the Builder is a tool that mimics our desktop application, the themefusion wants the same experience, and the right-click function in the builder is now the Avada part and package.
Of course, the available function changes with the context and where the user designs at that time.
Fusion Core and Shortcode
Specially designed to work with Avada, Fusion Core is a plugin that comes built-in when you download this item.
By using this plugin, you can design your web page using all available features with the Avada Template. This plugin also includes code code generators, fusion sliders, and mega menus.
Fusion core and shortcode
Most of these elements can be included in the layout of your fusion builders and are also available for use with post editors and standard WordPress pages. The Fusion Shortcodes feature allows users to choose their chosen elements and add their content.
Next, can be adjusted to determine how it will look and function. Some examples of short code options are a customized warning, maps, countdown timers, videos, postal list recently, etc.
Dozens of theme options
One of the main reasons why this template is perfect for almost all types of WordPress websites is that users can modify almost every aspect of your website. Thanks to the AVADA theme option control panel!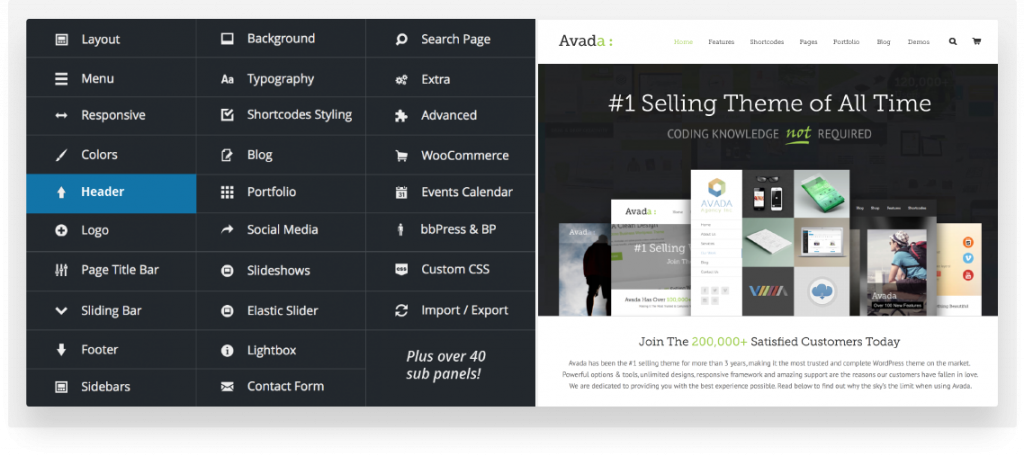 With this, you can change the layout, adjust the menu size, select the header layout, select the color scheme – and more.
Users can also use the WordPress customizer interface to configure these changes, which give you the preview of your changes when you make it. The idea here is to empower non-coders to be able to make their websites easily through a series of visual customization tools and settings.
BBPPress & Integration Design Support
BBPPRP is adored by so many users – has made it easy to create a forum online for them. With this WP template, users get integrated design and profound support for bbPress to help you build the forum you want. Also, you can give the look and feelings you want.
The bbPress plugin is free and fully equipped with various features.
Just install with design integration and for a very special online forum.
Woocommerce support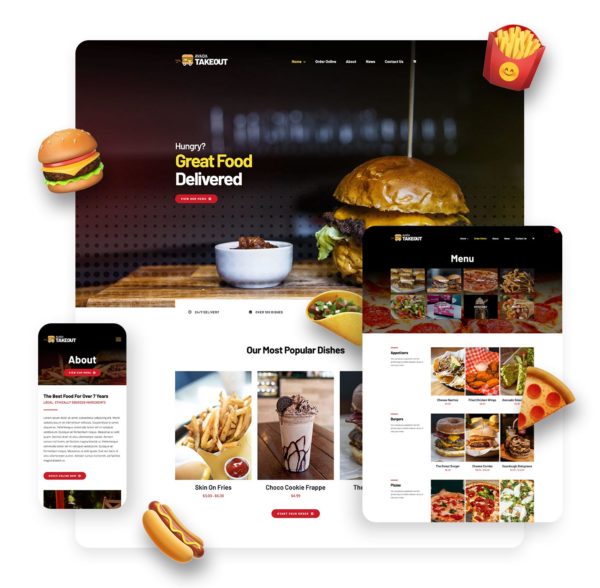 One of the main reasons for establishing a website today is to place their online store and provide it 24/7. And the most popular way to do this with WP using WooCommerce.
So, you can imagine that this template has excellent WooCommerce support and integration.
Over the years, the WooCommerce website has gained great popularity.
Seeing this growing request, the themeFusion offers full support to the WooCommerce platform. The properties that are compatible with Avada with Woocommerce offer adequate tools to enter landing pages, portfolios, blogs or other types of content you want to add.
Support for WooCommerce starts with global WooCommerce customization and continues to go to the store page, product page, and the product itself, along with the actual checkout process, in short, everything can be liked as you want.
Infact, the advanced option customization panel has several specific woocommerce customizations. WooCommerce has the Fusion theme option panel itself. Every product available in your store can then use this fusion page option, and of course, you can use the Fusion Builder to attract & drop the product page Design.C
In addition to all these options for products, there are also different configurations available for store pages, ranging from clean or classic design styles. The product page can also be designed for the seunik you want.
With the features above, you can see how the template generates many additional values ​​in terms of designing for WooCommerce and adjusting online shopping experience for your customers.

Avada Professional Demos.
One of the most important things we like about this theme is a very well developed demo. Unlike other vendors, this is not only put together to make the theme look beautiful.
Instead, this is a demo designed to help you sell to your clients.
Basically, using the AVADA demo on your field, you will be able to close more business, just because end users will be able to visualize the end result, not just take your word for it.
This is one of the point solving when throwing to work – your client will show you the website what they like, but you cannot guarantee what the results are.
This is where the Avada demo comes to save.
Many demos designed professionally have been put together for you to be able to sell to various industries. So if you throw the hotel, you can show them the results using this template to design sites for a hotel.
You have access to a large pre-artificial demo websites (77 when I am writing this passage)  that you can finally apply to their WordPress site, it too, with a few clicks as you will see immediately results.
So not only can you use this demo to win more business, but you or the theme buyer can finally quickly import a complete demo site and use it as a basis for building their sites.
After you import demo data with just a few clicks, you only need to add or customize your specific content and change any details to them for your business, to complete a new, interesting and professional website.
This is a real assistance for developers to accelerate the process of developing their website, but also for anyone who is not a web designer by the profession and requires several handles to make their sites.
When i am writing this post, there is a professional demo for the following niches, but more built and released (and / or updated) with each version:
Corporate(30)
Creative(19)
Shop(18)
Portfolio(15)
Education(13)
Health & Beauty(12)
One Page(10)
Events(9)
Food(8)
One click Demo website importer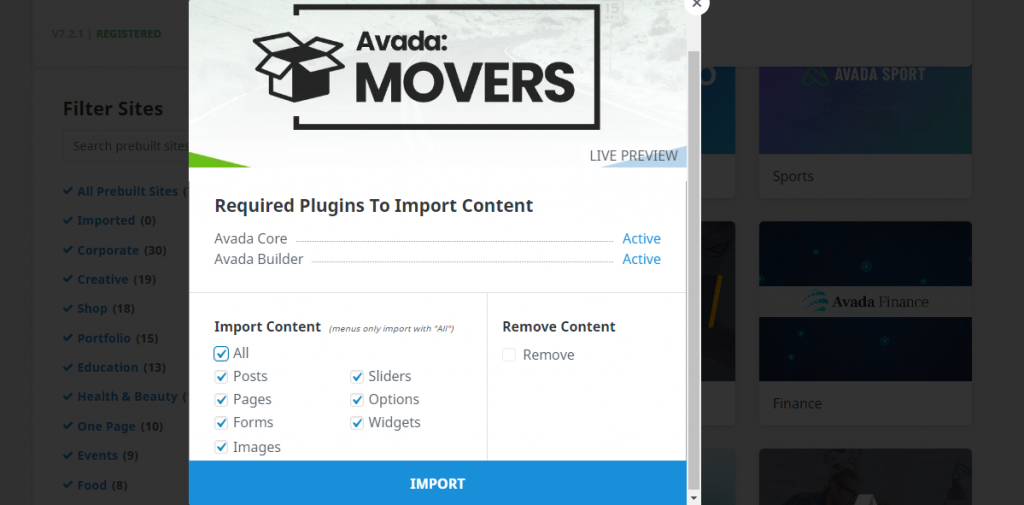 Importing the Avada Prebuilt website is as simple as clicking on the button and is very flexible. You can choose to import a full Prebuilt website and part of the others and anything in between. Select page, post, portfolio, image, slider, global option, widget, or to delete installation as you want.

Responsive and mobile visibility system
This type of platform allows users to control what is seen on different screen sizes.
It works responsively on 3 screen sizes – small, medium, big.
Each size has a global theme option to set the right point where it must be displayed. This can be adjusted (if you want), along with a group of other page builder options as you can see below:
Also, every fusion builder element has a set of buttons, which allows you to choose the visibility of each element on each screen size. This allows users to have a unique layout on each screen size of a better design flexibility.
The new theme builder tool allows designers to create special layout ranges that are not limited to websites, both global (such as headers and footers) along with conditional layout (only displayed under certain conditions)
With layout, part of conditional layout and logic, it is possible to make an unlimited layout range.
Archive layout
Page Layout 404 Custom
Special search results
Custom single post layout
Custom portfolio layout
My Favriote Theme Builder Options
Custom Header Builder
Custom Footer Builder
Layout Builder
Together with special headers with header builders and special footer layouts with footer builders. Simply put, you can design your own theme in whatever way you want. Using strong conditional logic, but easy to use, you can specify the layout applied only for categories, tags, authors, or even one particular post. Go to our documents to read more about the Avada theme builder.

GDPR and Privacy Support
May 2018 saw GDPR compliance enforcement in the European Union which caused a lot of activities throughout the world online.
The Themefusion appreciates that this is a headache for quite a lot of people, so v5.6 see the introduction of the default GDPR and other privacy support mechanisms in the template.
Privacy banners.
In addition to adjusting what appears in the banner, you can also fully adjust the styling of the actual banner to match the website where banners will appear. You can also allow users to approve specific tracking cookie codes from the 3rd party providers explicitly.
Other significant features
Retina is ready – to make your website look very sharp and fresh on a high resolution screen, templates are equipped with compatible features with retina.
5 Header Design – Users can now choose from 5 different header designs, including text, icons, links, and more.
Ready Translation – Unlike other website development platforms, it includes translation files to translate it to other languages.
Attractive sliders – templates include premium sliders including slider layers, fusion slider, revolution slider, and elastic sliders!
Advanced Options – In addition to offering many advanced options, other features that are very effective allowing users to activate or disable certain features. When you navigate to the "Extra" tab in the Advanced Admin Panel, you will see several options. Select to activate or deactivate individual features according to your needs. This can help you optimize your website by disabling scripts that you no longer need. Also, using the Advanced Options panel, you can adjust your website section quickly and easily.
Unlimited color options – Theme fusion has included a backend color voter to offer a variety of color choices. Users can now change anything, such as gradients, etc.
Automatic theme updater – Templates also have a custom automatic updater feature to make user work easier, eliminate their needs to upload their files via FTP or WP. Now, users only need to set their main credentials, and they will get notifications to update every time new updates are released. So, updates with just one click now!
Special widgets – users can use customized widgets, ready to use which are all stylish. Just drag them and drop them into place!
Some sidebar sidebar – endless sidebar let the user make a custom sidebar for each page!
Touch activated – this is something innovative and extraordinary too! Templates offer sliders that support touch so that the viewers on cellular devices can easily navigate through slides!
Easy customization – Adjusting themes is no longer troublesome. Advanced page options (which can be reused on different pages), options, & extensive documents make it very easy to adjust the Avada too!
Vector icon font – Template present with a fully integrated font icon that can be used by users with the Mega, Shortcode, Navigation menu, social menu, and social widgets.
Font Font Awesome 5 Supports – Since V5.5, the theme fully integrates the extraordinary font 5, allowing whatever use of icons in your library with your design
Custom Icon support- Now easily you can add custom icons to your layouts
Video support – Avado supports YouTube and Vimeo videos that allow users to add them to their web pages or posts!
Google Maps – Navigation and Geo Tagging has become important for businesses, for various reasons. Almost every website needs to integrate the Google map on its webpage. Avada is equipped with a fully integrated Google Maps allowing users to choose special sizes from the contact page map!
Social media – no business can drive traffic without integrating social media keys on its website. If you want users to keep in touch with you 24 * 7, make sure to add social media icons to your website. This template has default support for social sharing.
WCAG Compatibility 2.0. Since V5.1 This theme is fully compatible with the Web Content Accessibility Guide, to allow the resulting website to be reached for all types of audiences.
Is the AVADA theme good for SEO?
This is a necessity for website owners to develop optimized sites for SEO.
Don't worry, even if you don't know the latest SEO practices to develop a website, because templates can do it for you. It is made and designed with the best SEO practices, allowing search engines to index your website content without entering negative ranking problems – fully optimized SEO.
Surprisingly for us, as Seos, that people still ask this question today. While SEO on the page is a big factor when it comes to ranking websites, it is almost impossible for the theme to solve SEO in such a way that makes a rating difference.
In fact, the important thing for SEO which is influenced by the template is whether the website loads quickly. This is what the web designer needs to be served. Someone needs to make sure that this theme is not too burdensome in such a way that the website and the page become slow to load.
Price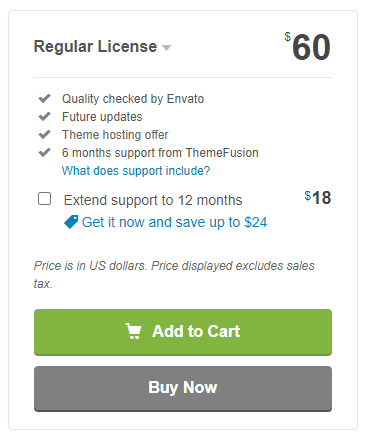 One of the main concerns for users when using any platform is availability and price.
The good news is Avada offering great assistance to its users in this aspect too.
Avada is available at the ThemeForest Marketplace with only $ 60 including six-month support from the ThemeFusion theme developer. Users who are willing to extend this support period to 12 months can do this by paying an additional $ 18.

Advertising Disclosure: "This post contains affiliate links and I'll earn a small commission if you shop through them. This is how we help to make money so we can continue to bring you amazing content"