Today i am sharing my Best Urdu Calligraphy Font Collection with you, These fonts hand picked and i spent years for them. These fonts are very useful for Designers, Calligraphic Artists, Urdu News Papers and Magazines.
We are living a Advertising Era, and people attracted with great designs, there are many and verstyle fonts in English but for Urdu there are few and limited fonts that was designed by INPAGE. But i am very thankful respected Shakir Qadri who spent his precious time and make a team who design and give us (urdu lovers) 😉 delighted Urdu fonts.
This collection have not only Alqalam fonts only, as i mentioned above it is hand picked collection and spent lot of time, so it have mixed fonts get from arabic, persian and other fonts too.
I am sure you never seen these fonts before what i have in my collection. These nice fonts are Jameel Noori Nastaleeq Kasheeda, Jameel Noori Nastaleeq, Nafees Naskh, Nafees Nastaleeq, NafeesWeb, Nasq, Alvi Nastaleeq, Mujeeb, Mohib, Sameer Almas, Attari Salees, Telenor, Sameer Armaa, Basam and many more Please review attached screenshot below: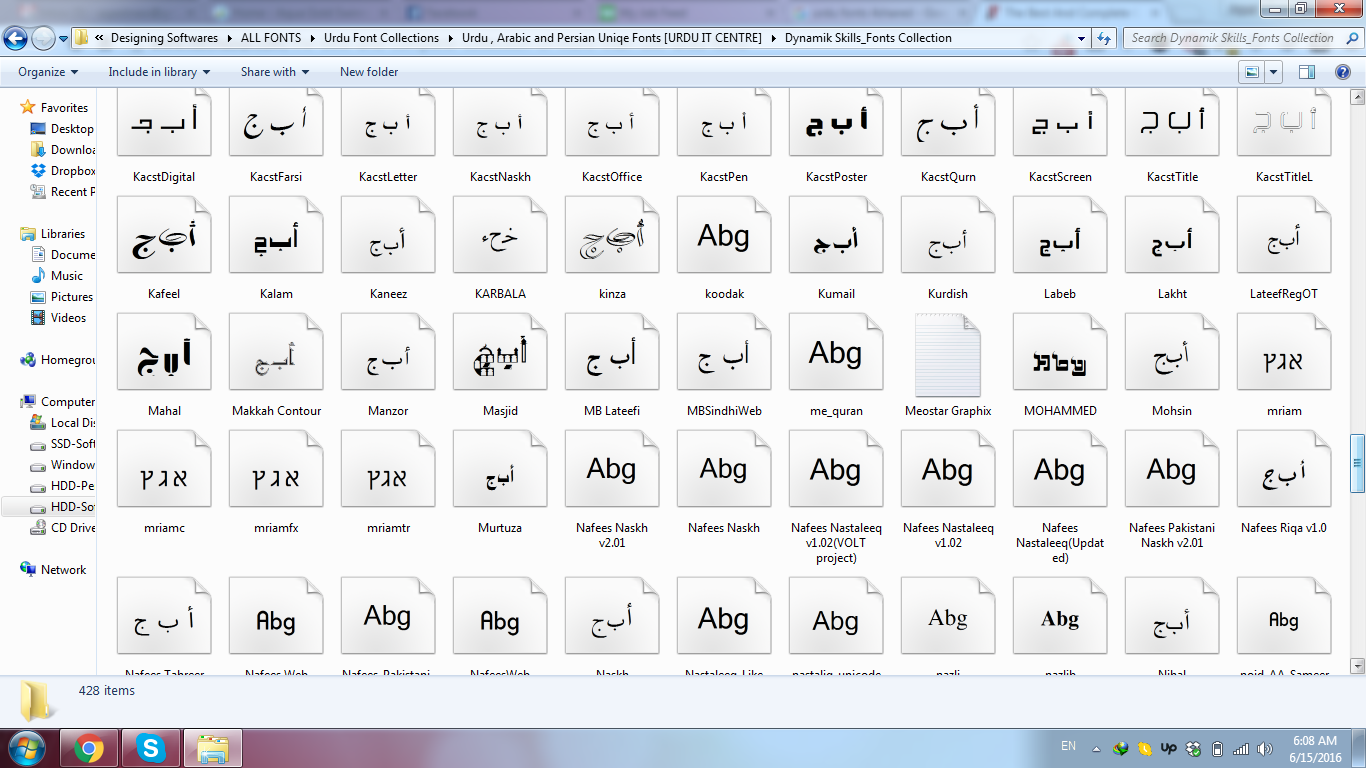 Here is ZIP file Password: dynamikskills.com
Fonts Compatibility:
This font fully compatible with InPage 3.0, 3.2  and 3.5, Adobe Photoshop, Adobe InDesign, Adobe Illustrator, CorelDraw X+ versions, Microsoft Word, Microsoft PowerPoint, Microsoft Excel.
Install Urdu Fonts on Windows Computer:
Watch Video Tutorial HOW TO INSTALL URDU FONTS ON WINDOWS COMPUTER
WatchVideo